Sarav Shah, MD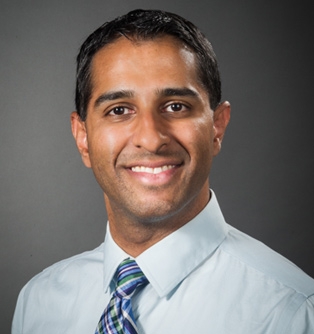 Dr. Sarav Shah is an attending orthopaedic surgeon at New England Baptist Hospital in Boston, Massachusetts. He currently serves as Director of Education & Research for the Sports Medicine Fellowship, where he was awarded the 2020 Teacher of the Year for New England Baptist Hospital Sports Medicine Service. He holds an academic appointment as Assistant Clinical Professor at Tufts University School of Medicine. He has over 25 peer reviewed publications including 15 in the year 2020. He has received multiple education and research grants including the 2019 Mid-Atlantic Shoulder/Elbow Society Research Grant & 2020 J Robert Gladden Orthopaedic Society Racial Disparities Research Grant investigating Racial Disparities in Structural and Functional Social Support and its impact on Complications and Revisions following Shoulder Arthroplasty.
Dr. Shah is a dual fellowship trained Orthopaedic Surgeon. He received his medical degree from Drexel University College of Medicine and completed his general surgery internship and orthopaedic surgery residency at Long Island Jewish Medical Center. He completed a Sports Medicine Fellowship at New England Baptist in Boston as well as a fellowship in Shoulder/Elbow Arthroscopic and Reconstructive Surgery at the prestigious Hospital for Special Surgery in New York.
Dr. Shah currently serves as a Team Physician for Merrimack College (NCAA Division I) and Brandeis University (NCAA Division III). He serves on the American Academy of Orthopaedic Surgeons (AAOS) Orthopaedic Knowledge Update (OKU) Shoulder/Elbow Committee as well as serves on the Editorial Board for the esteemed Sports Medicine Journal: Arthroscopy: The Journal of Arthroscopic & Related Surgery.
Dr. Shah specializes in the treatment of: complex shoulder and elbow reconstruction, shoulder and elbow arthritis, shoulder replacement surgery, shoulder and elbow fractures, rotator cuff pathology, shoulder and elbow instability (dislocations), injuries in the throwing athlete, neurologic diseases of the shoulder, arthroscopic surgery, revision surgery, repetitive motion disorders, frozen shoulder, and sports related shoulder and elbow problems.