Rishi Garg, MD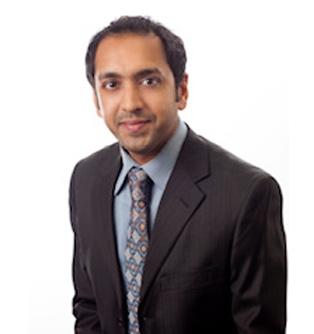 Dr. Garg specializes in minimally invasive and arthroscopic surgery for the shoulder and knee. He also focuses on repair and reconstruction of soft tissue including cartilage, ligaments, and tendons as well as shoulder replacement surgery. Staying at the forefront of medical and surgical technology, he applies this knowledge to optimize patient care. He is a well published author in orthopaedic literature including book chapters and continues to work on active research projects. He has been asked to be an academic reviewer for well known orthopaedic journals and continues to teach and lecture medical students, residents, and fellows. He has given multiple research presentations at the national level.
Dr. Garg earned a bachelor's degree, cum laude, in neuroscience from Pomona College in Claremont, California, where he was honored as a member of Phi Beta Kappa and Mortar Board Honor Society. He received his medical degree from the USC Keck School of Medicine, graduating with highest distinction - an honor only bestowed to the top 1%. He was given special early selection to the Alpha Omega Alpha honor society as a junior - an extremely rare achievement.
Dr. Garg is a fellow of the American Academy of Orthopaedic Surgeons and a member of the exclusive American Orthopaedic Society for Sports Medicine as well as the American Shoulder and Elbow Surgeons. He is board certified and a diplomate of the American Board of Orthopaedic Surgery.
He volunteers his time as the head team physician for several local high schools and colleges and private sports programs. He has served as part of the leadership board for Methodist Hospital as Chief of Orthopaedics, Chief of the Surgery Department and Chief of Staff of the hospital.