IASES Cocktail reception at the AAOS meeting, Chicago 2022
The Indian American Shoulder and Elbow Surgeons hosted a cocktail reception during the American Academy of Orthopaedic Surgeons Annual Meeting in Chicago. The reception was enjoyed by the approximately 50 attendees. "It was great to see everyone in person, share some drinks, and introduce our friends and colleagues to this exciting new group we formed!" said Dr. Sameer Nagda, one of the co-hosts of the event. "We plan to host another meeting with some educational talks in Atlanta in conjunction with the ASES meeting." Stated Dr. Paul Sethi, also a co-host.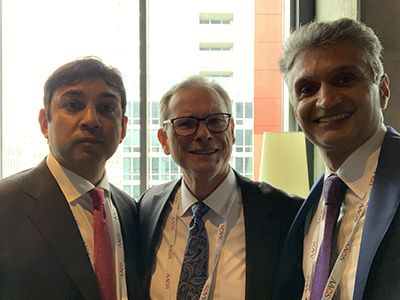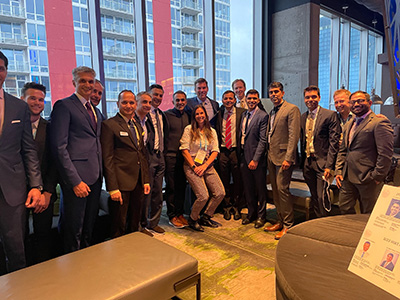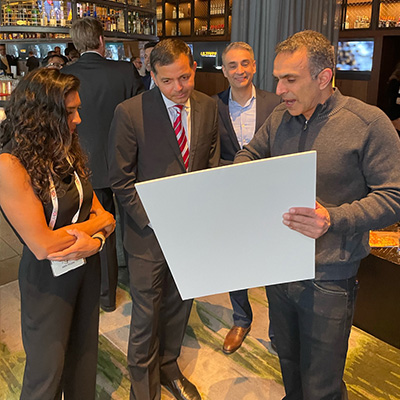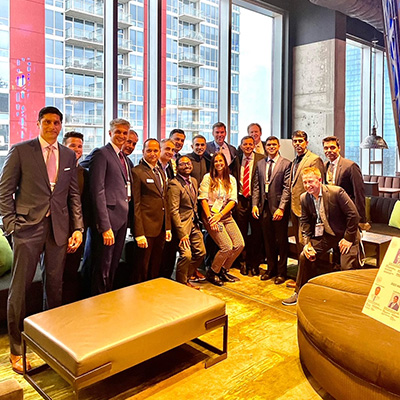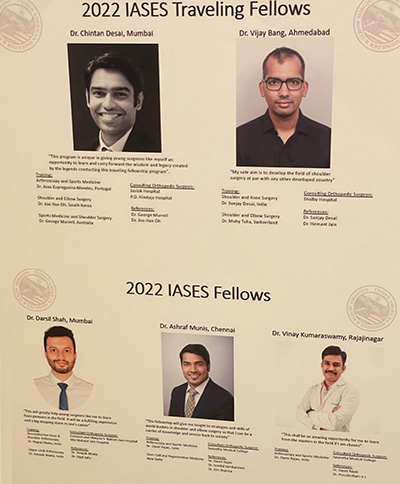 Virtual shoulder journal case conference rounds, sponsored by Olympia Hospital & Research Centre in Trichy Inida with Dr. J.Terrence Jose Jerome
Dr. Swarnendu Samantha reviewing complex rotator cuff tears and revison surgery
Courtesy: Dr. Swarnendu Samantha, Dr. J.Terrence Jose Jerome, Anand Murthi MD, Paul Sethi MD, Grant Garrigues MD, Dr. Stephen Brockmeier
Shoulder Instability Symposium
Courtesy: Sameer Nadga MD, Virginia, Paul Sethi MD, Connecticut, Anand Murthi MD, Baltimore
For more information, please visit https://orthopaedicprinciples.com/
Combined IASES/SESI/IAS Virtual Shoulder Meeting 2021
Friday Feb 26, 2021 9:30 PM EST, USA
Saturday Feb 27, 2021 8:00 AM IST, India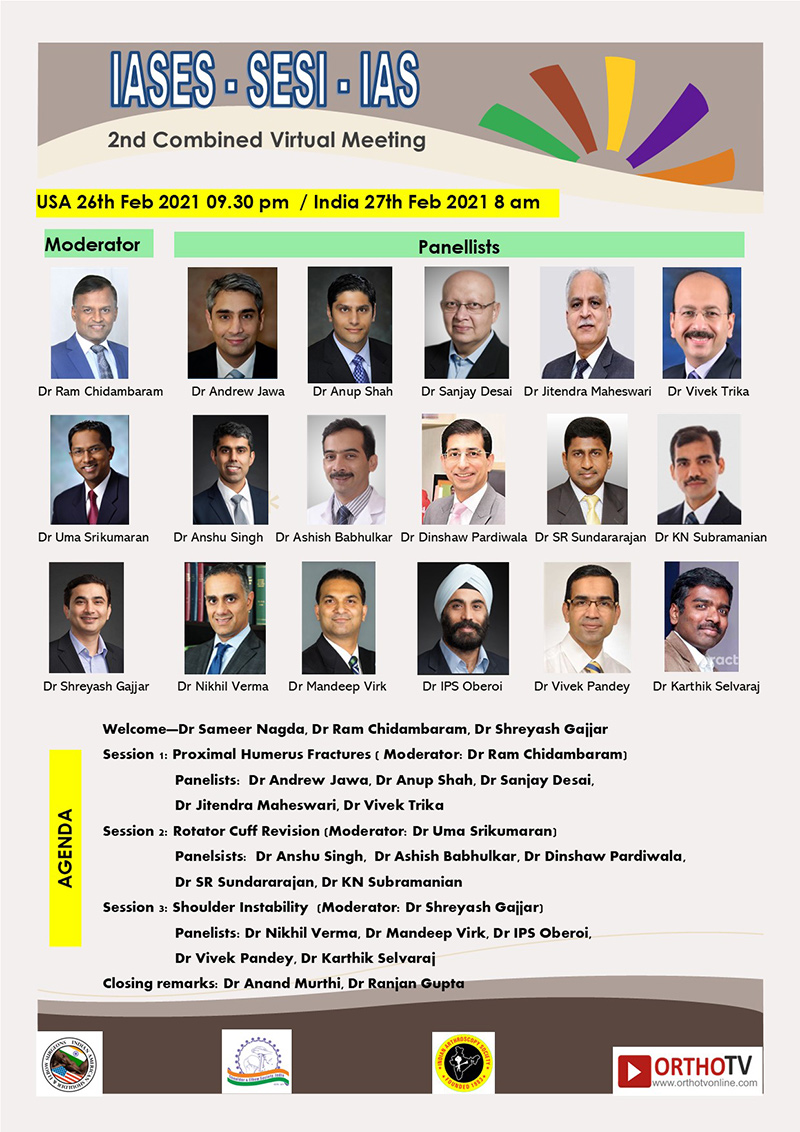 Combined IASES/SESI Virtual Meeting October 9, 2020
The IASES is excited to announce our first virtual meeting in collaboration with the Shoulder and Elbow Society of India. This meeting will be a live interactive case based discussion covering the topics of shoulder instability, rotator cuff tears, and shoulder arthritis.
IASES Meeting with SESI