Anup Shah, MD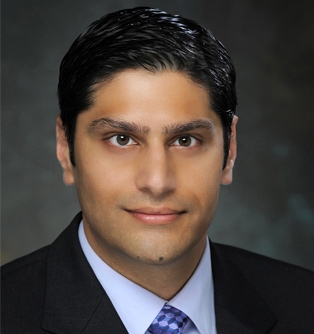 Dr. Anup Shah is a dual fellowship trained orthopedic surgeon specializing shoulder surgery and orthopedic sports medicine.
He is certified by the American Board of Orthopedic Surgery (ABOS) and maintains a Certificate of Added Qualification (CAQ) in Orthopedic Sports Medicine. He is Section Chief of Orthopedic Surgery at Baylor St. Luke's Hospital in the Texas Medical Center, Assistant Clinical Professor of Orthopedic Surgery at Baylor College of Medicine, and has been practicing in Houston since 2011.
Dr. Shah has advanced training and completed fellowships in shoulder reconstruction and orthopedic sports medicine. His specialties include advanced arthroscopic surgery of the shoulder and knee, complex shoulder reconstruction, and sports medicine. He completed a fellowship in Shoulder/Elbow at Harvard Medical School/Massachusetts General Hospital and another in Orthopedic Sports Medicine at Baylor College of Medicine. He completed his Orthopedic Surgery internship and residency at The University of Texas Health Science Center in San Antonio and trained under true pioneers in the field of Orthopedic Surgery, including Dr. Charles Rockwood and Dr. David Green.
He is a member of the American Academy of Orthopedic Surgeons (AAOS), American Shoulder and Elbow Society (ASES), American Orthopedic Society for Sports Medicine (AOSSM), and Arthroscopy Association of North America (AANA).
Dr. Shah is currently serving as an Advisory Director for, and a lifetime member of, the 100 Club, an organization that provides funds to dependents of Peace Officers and Firefighters killed in the line of duty, educational opportunities, and life-saving equipment.
For more information, please visit www.orthoshah.com